As a digital marketing agency, EBMP can help nonprofit organizations use the Google Ad Grants for search ads in a number of ways. The Google Ad Grants is a program that provides eligible nonprofit organizations with free advertising on Google Search, allowing them to reach a wider audience and promote their cause to potential donors and volunteers.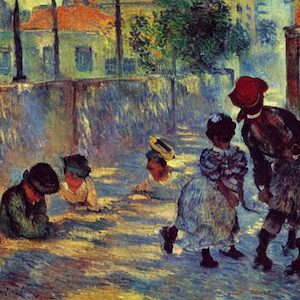 Here are the steps EBMP can take to help nonprofits use the Google Ad Grants for search ads:
Determine eligibility: The first step is to determine if the nonprofit organization is eligible for the Google Ad Grants. To be eligible, organizations must be recognized as tax-exempt by the IRS and hold current charity status. They must also agree to Google's terms and conditions for the Grant program.
Set up a Google Ads account: If the organization is eligible, the next step is to set up a Google Ads account. This will allow the organization to create and manage their search ads on Google.
Identify the organization's goals: It's important to understand the organization's goals and what they hope to achieve with their search ads. This will help you develop a targeted and effective campaign. We can help you attract more donors, volunteers, and clients.
Develop targeted keywords: Once we understand the organization's goals, we can begin to develop a list of targeted keywords that will be used in the search ads. These keywords should be relevant to the organization's cause and mission, and should be chosen based on their popularity and relevance to the target audience.
Create compelling ad copy: The ad copy is the text that appears in the search ad, and it's important to make it as compelling and relevant as possible. The ad copy should be clear, concise, and catchy, and should include a call to action to encourage people to click on the ad.
Design effective landing pages: The landing page is the page that people will be directed to when they click on the search ad. It's important to design an effective landing page that will convert visitors into donors or volunteers. This may include information about the organization, its mission, and how people can get involved. Note this page may be different than your organizations home page. If your organization does not have anding pages we can help create them.
Monitor and optimize the campaign: Once the campaign is up and running, it's important to monitor its performance and make any necessary adjustments. This may include testing different keywords, ad copy, and landing pages to see which ones are most effective.
By following these steps, EBMP can help nonprofit organizations use the Google Ad Grants for search ads to effectively promote their cause and reach a wider audience. With our expertise and guidance, they can effectively utilize this valuable resource to make a greater impact in their communities and beyond.
All product names, logos, brands, trademarks and registered trademarks are property of their respective owners. All company, product and service names used in this website are for identification purposes only. Use of these names, trademarks and brands does not imply endorsement.