A social media calendar is a tool that helps you plan, schedule, and publish content on your organization's social media channels. It can be an effective way to ensure that your content is consistent, relevant, and engaging, and it can also help you save time by allowing you to batch create and schedule posts in advance.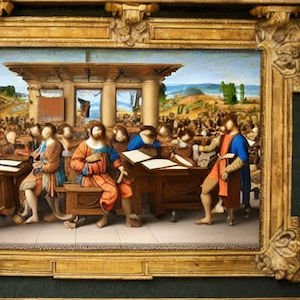 Here are some steps that EBMP uses to set up and manage a social media calendar for your nonprofit:
Determine your goals: The first step in setting up a social media calendar is to determine what you hope to achieve with your social media efforts. Do you want to raise awareness about your organization's mission and work? Generate donations? Engage with your audience? Once you know your goals, you can tailor your content to support those objectives.
Identify your target audience: Who are you trying to reach with your social media content? Understanding your target audience will help you determine which social media platforms to use, as well as the type of content that will be most relevant and engaging for them.
Choose your social media platforms: There are many social media platforms to choose from, each with its own unique features and audience. Consider which platforms your target audience is most active on and consider creating a presence on those platforms. Aligning the target audience and social media platform is important because of the platform demography, usage behavior, and format. Some popular options for nonprofits include Facebook, Twitter, Instagram, and LinkedIn.
Plan your content: Once you know your goals and target audience, it's time to start planning your content. Consider what types of content will be most effective in achieving your goals, such as blog posts, infographics, videos, or live streams. Also, consider incorporating a mix of promotional and non-promotional content, such as educational or inspiring content that will engage your audience and help build your organization's reputation as a thought leader in your field.
Create a content calendar: A content calendar is a tool that helps you plan and schedule your content in advance. It can be as simple as a spreadsheet or as sophisticated as a dedicated calendar tool. Be sure to include the following information for each piece of content:
Title: A descriptive title that summarizes the content
Platform: The social media platform(s) where the content will be shared
Type: The format of the content (e.g., blog post, video, live stream)
Target audience: The specific audience you hope to reach with the content
Goal: The objective you hope to achieve with the content (e.g., drive traffic to your website, generate donations)
Call to action: A clear, specific action you want your audience to take (e.g., visit your website, make a donation)
Scheduled date and time: When the content will be published
Schedule your content: Once you have your content calendar in place, you can start scheduling your content for publication. Many social media platforms have scheduling tools that allow you to schedule posts in advance, so you can set it and forget it. Just be sure to review your scheduled posts regularly to ensure that they are still relevant and timely. EBMP uses scheduling tools such as Buffer and Hootsuite.
Monitor and analyze your results: It's important to regularly monitor the performance of your social media efforts to see what's working and what's not. Use social media analytics tools to track metrics such as reach, engagement, and conversions, and use that information to adjust your strategy as needed.
In conclusion, a social media calendar is a valuable tool for nonprofits looking to effectively manage their social media presence. By setting goals, identifying your target audience, choosing the right platforms, planning and scheduling your content, and monitoring and analyzing your results, you can create a cohesive and effective social media strategy that supports your organization's mission and goals.EBMP can help with calendar creation and planning. If you need social media interns or staff to get everything done, we can help with that too.
All product names, logos, brands, trademarks and registered trademarks are property of their respective owners. All company, product and service names used in this website are for identification purposes only. Use of these names, trademarks and brands does not imply endorsement.